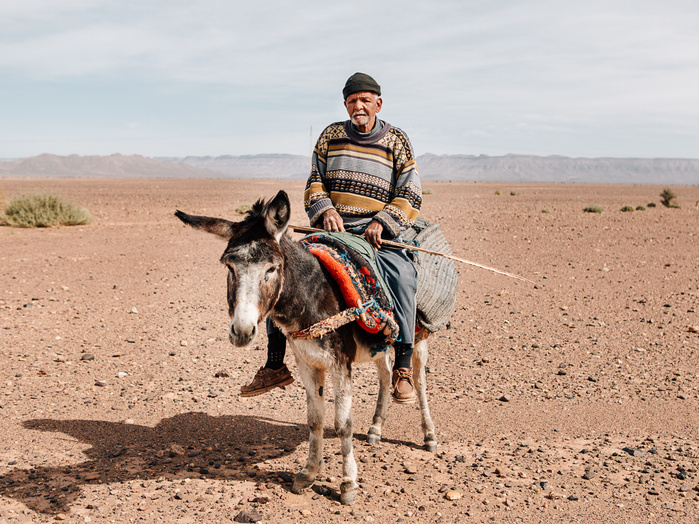 Moroccan Mosaic

Published at
https://theadventurehandbook.com/nick-harwart-sensory-overload-in-Morocco

"Moroccan Mosaic" tells about the mere little stories, happening at the same time , in coexistance to each other in the streetlife of Morroco in Northern Africa.
Collection these impressions of Moroccan street culture I intended to puzzle togther this, what I consider as mosaic. Somehow rather metaphorically, the series can be seen as buzzy as life in moroccan city and as colourful as its culture and lifestyle . With a sensation of colours and simoultenous happenings , Morocco as a country can appeals like mosaic - stones from several sources, with rough outlines that rather draw an edgy than a straight line but at the end reveal a piece of the intense mix to the viewer.
On three journeys through Morocco I travelled through the vivid and colourful cities of Tangier, Fes, Chefchaouen, Moulay Idris, Marrakech and Essaouira.
Moroccan cities are lively ,surprising and sometimes like a riddle. Beneath the pastel walls you can easily get taken away by oriental scents, mysterious paths or just one of the several tour guides who can sometimes be tiring to bargain with. Apart from that Morocco still is like a fascinating timetravel. You'll see lots of Berber and old Moroccans wandering the streets with classic Jellabas, sometimes looking for their donkey or moped to handle their work, sometimes on the way to one of the scenic mosques. The streets markets, called Souks , are something unique. You may find anything to buy from rather macabre camel heads, carpets to magic and probably hash (which is more of an open secret). Morocco has a long history of storytelling, so be aware to meet some talkative tourguides, people who pretend to talk to snakes or who tell you stories you won't believe and may be shouldn't. These photos intend to show Moroccan streetlife without make-up. Inch Allah.