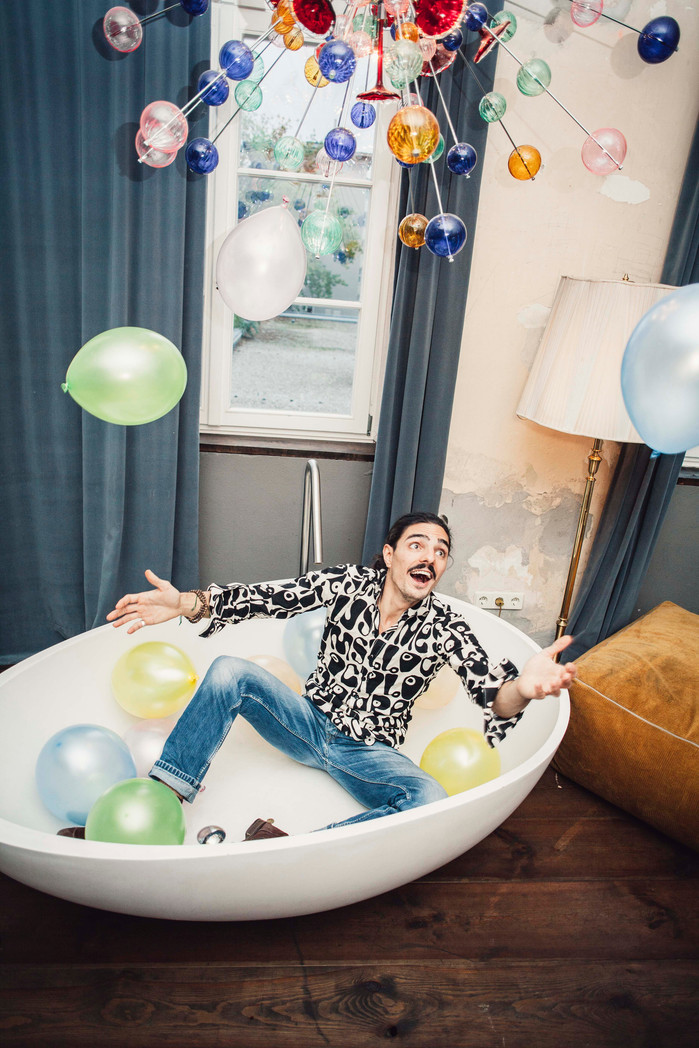 Burak photographed at
"The Grand Berlin" & at his work with" Theatre Oberhausen"
published in "WAZ" &
Spielheft Oberhausen
& Druckluft Magazin Oberhausen

Burak is a theatre Actor , whom I admire for his straight attitude, his open mind and his occasionally absurd thoughts. He likes Clockwork Orange and Kubrick just like me, purely observes and lives the moment, has no smartphone and uses his empathy in every conversation.That is probably why he is such a good actor. He is able to "breathe" his sourroundings and persons with whom he shares his time.
Thanks to the owner of the Grand for making these Portraits happen!